Today marks International Overdose Awareness Day, which is a stark reminder of the impact substance use disorder is having on more than 20 million Americans along with their families, friends, and coworkers. Across our region, many have experienced or witnessed substance abuse firsthand or heard about the tragedy of an overdose death, including clients and partners of the Workforce Innovation Center. The issue also has an economic impact, costing American companies $81B every year. In the 2021 Annual Report, the Hamilton County Addiction Response Coalition reported that there were at least 454 overdose deaths in the County in 2021. Despite these challenging circumstances, we know that people can find their way out of substance use disorder as there are currently 23 million Americans in recovery. That's 23 million people who've fought, continue to fight, and win in their battle against the disease of addiction.
In this fight, there is a real need to reach people in the workplace, where 75% of Americans with a substance use disorder spend their time. Initiatives like Recovery Friendly Hamilton County, a newly launched, free initiative from Hamilton County Public Health, enable workplaces to support employees through recovery friendly practices, and offering much-needed resources to those struggling with substance use. Building upon successful programs launched in New Hampshire and other locations, RFHC provides consultation, harm reduction supplies, policy & protocol resources, and training opportunities. It also connects people with treatment options convenient for them, including our partner, Sunrise Treatment Center, among others.
Our region has much to offer those struggling with substance use disorders along with their families, friends, coworkers, and employers. As Tyler Meenach, program lead for Recovery Friendly Hamilton County stated in a recent webinar, "the human and economic toll of addiction is far too great to go unchecked in the workplace." If you are interested in learning more, explore the resources listed above and contact recoveryfriendly@hamilton-co-org.
Together, we can help support people to live their healthiest and most fulfilling lives, stop the stigma, and break the cycle.
AUDREY TREASURE
Executive Director
Workforce Innovation Center
513.686.2964
Employer Spotlight: Jostin Construction
At Jostin Construction our WHY – is to create and provide a diversity of opportunities for all. Our WHY drives us to challenge the status quo and break down barriers. It guides our work and how we engage with our employees, clients, partners, and the community. We are currently hiring for a variety of roles including:
General Construction Carpenter

Jostin Construction is an early adopter of the Workforce Innovation Center's practices and is a company committed to the Center's mission of creating inclusive workplaces where people thrive.

Employee Benefits Selection
Employee benefits are a primary contributor to wellbeing, impacting short- and long-term financial health, access to affordable healthcare, and ability to meet basic family needs. A competitive, robust, benefits package allows companies to attract and retain talent. The business case is clear: nearly 3 in 5 people say benefits and rewards are a top priority when it comes to job offer acceptance (Glassdoor); and 71% of existing employees who are satisfied about benefits are loyal towards their employer (MetLife).
The Workforce Innovation Center believes that the benefits selection process deserves significant time and attention. On average, benefits expense is the primary cost of most organizations at 24-40%, and package selection directly impacts employee attraction, wellbeing, financial security, and retention. Therefore, our clients should be thoughtful and strategic at every benefit selection decision-making point. This process includes determining employee benefit need, developing internal marketing resources, and communication. 
The Center's Employee Survey helps you understand if your benefits meet the needs of your employees, any areas of concerns that you may need to address, employee engagement with offerings provided, and if there are offerings that you may not have considered to improve the well-being of your employees.
Through a custom engagement, our consultants can work with you to help you evaluate your benefits selection process, provide you with the framework, strategy development support, benchmarking, and communication plans.

For additional information about how our team can help you ensure you meet the diverse needs of your employee population, email Sam Hashmi, Senior Manager of Business Development at shashmi@cincinnatichamber.com.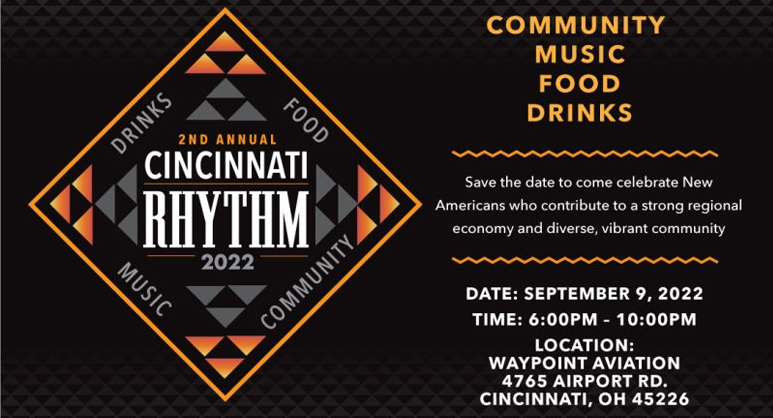 Partner Feature | Cincinnati Compass
Cincinnati Compass will be hosting their second annual Cincinnati Rhythm event. The event is a celebration of New Americans who contribute to a strong regional economy and a diverse, vibrant community. The event also serves as a kickoff for regional celebrations of National Welcoming Week that will run from September 9th-18th.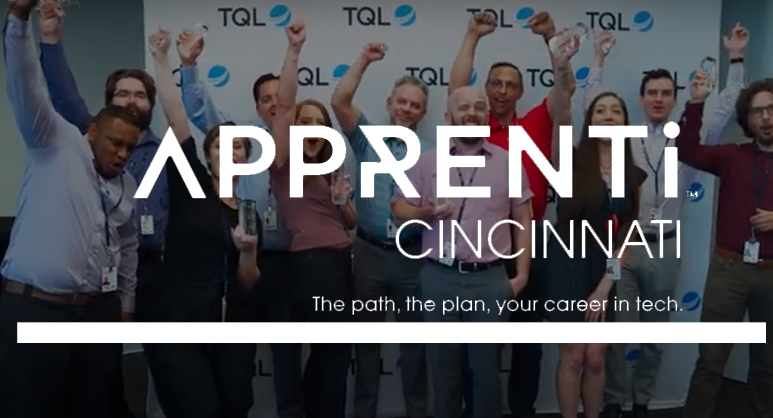 Apprenti Cincinnati
Like many moments of innovation, Apprenti was born out of pain points, specifically a lack of tech talent and underwhelming metrics regarding diversity of the candidates. Jennifer Carlson took this as an opportunity to create a business plan in 2014 and has grown the program across the country. SynED offers a deep dive into the program and lessons learned in their latest "Agents of Change" report and shares feedback from Carlson, employers, apprentices, and partners like our own Christina Misali at Apprenti Cincinnati.
Launch of Talent Collaborative
Five workforce organizations — the Southwest Ohio Region Workforce Investment Board, the Northern Kentucky Workforce Investment Board, Brighton Center, the Health Collaborative and the Cincinnati USA Regional Chamber's Workforce Innovation Center — have formed the Talent Collaborative of Greater Cincinnati and have recently been approved to join the National Fund for Workforce Solutions.